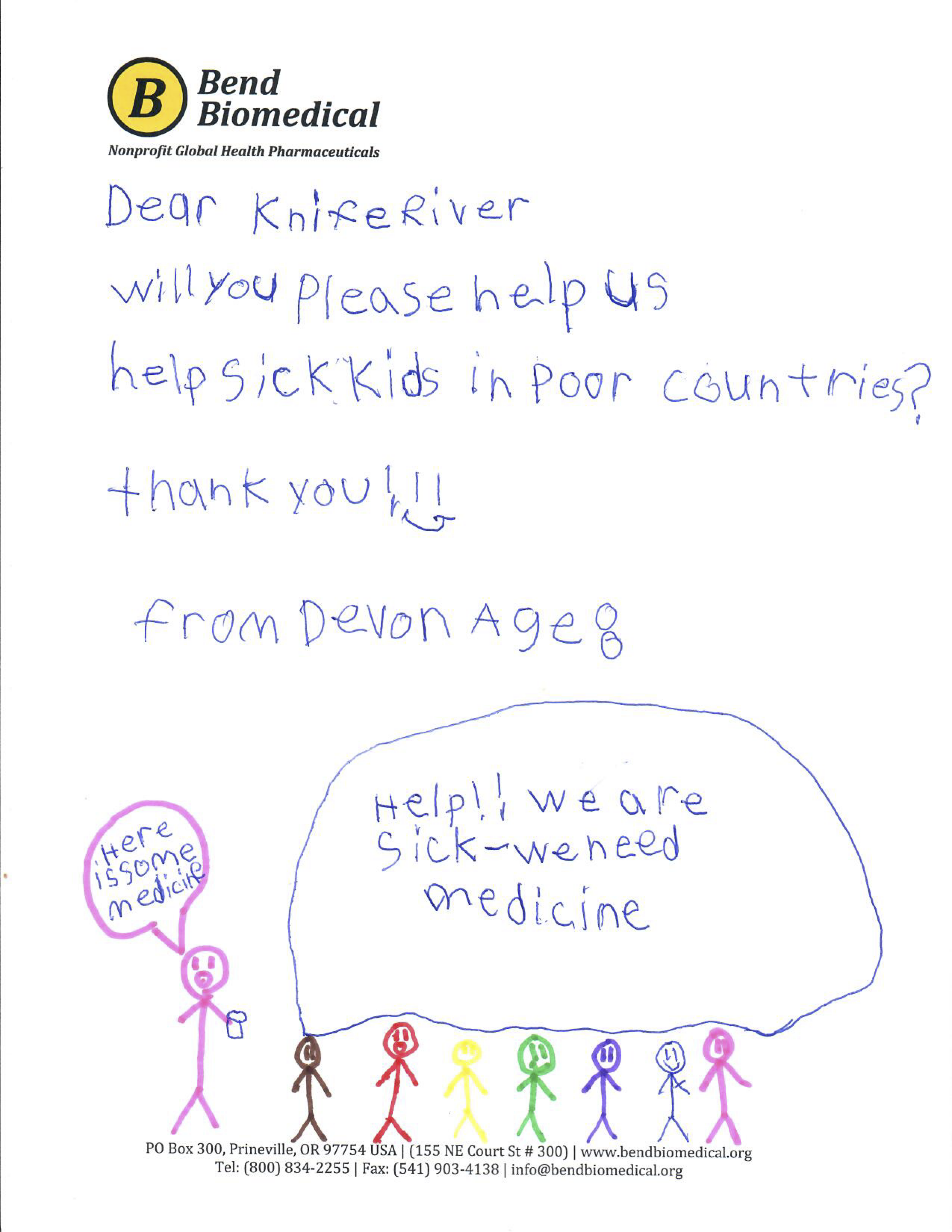 Partner With Us to Help Stop Suffering and Save Lives.

Please consider a donation today. Bend Biomedical is a 501(c)(3) organization with tax identification number 85-1955977. We accept tax-deductible charitable contributions.
Our products are preventive and curative medicines for diseases of public health importance. How much do they cost to make? On average the development phase of the drug and packaging is about $300,000, and to manufacture is anywhere from 1.2 cents per blister-packed tablet (ivermectin) to $1.20 for a 90-day supply of prenatal supplements in calendar packs (iron and folic acid).
Manufacturing in bulk greatly lowers our costs as does the willingness of name-brand manufacturers and contract manufacturing organizations to help in our nonprofit cause.
Governments and non-governmental organizations typically pay for shipping and warehousing costs whenever able.