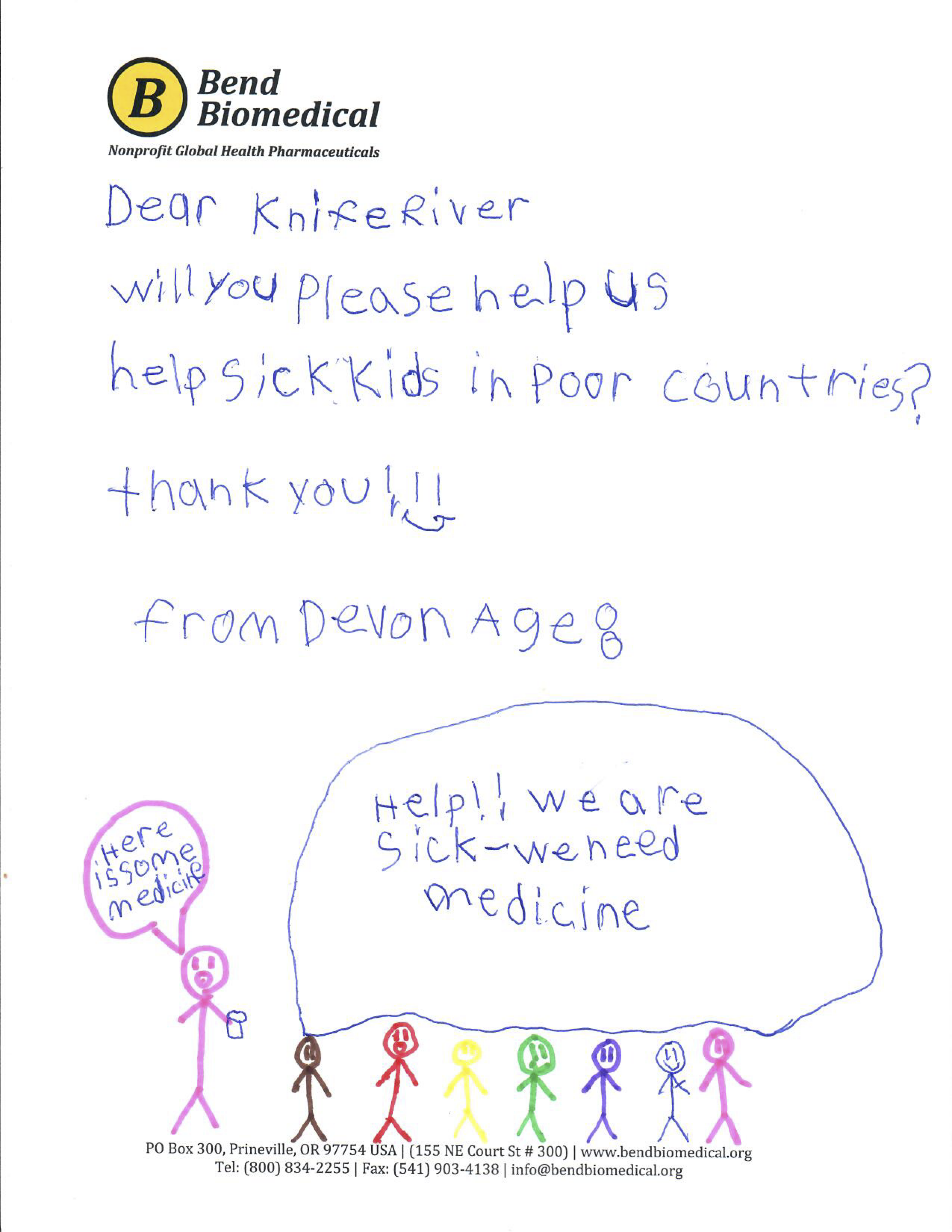 Partner With Us to Help Stop Suffering and Save Lives.
Many debilitating diseases in these populations are treatable or preventable. Please consider a donation today.
We use your donation to deliver high quality, low-cost critical medicines urgently needed in neglected populations around the world. Our labels and instructions are in languages that include Arabic, Chinese, English, French, Hindi, Portuguese, Russian, Spanish, and Swahili. Manufacturing in bulk greatly lowers our costs as does the willingness of name-brand manufacturers and contract manufacturing organizations to help in our nonprofit cause.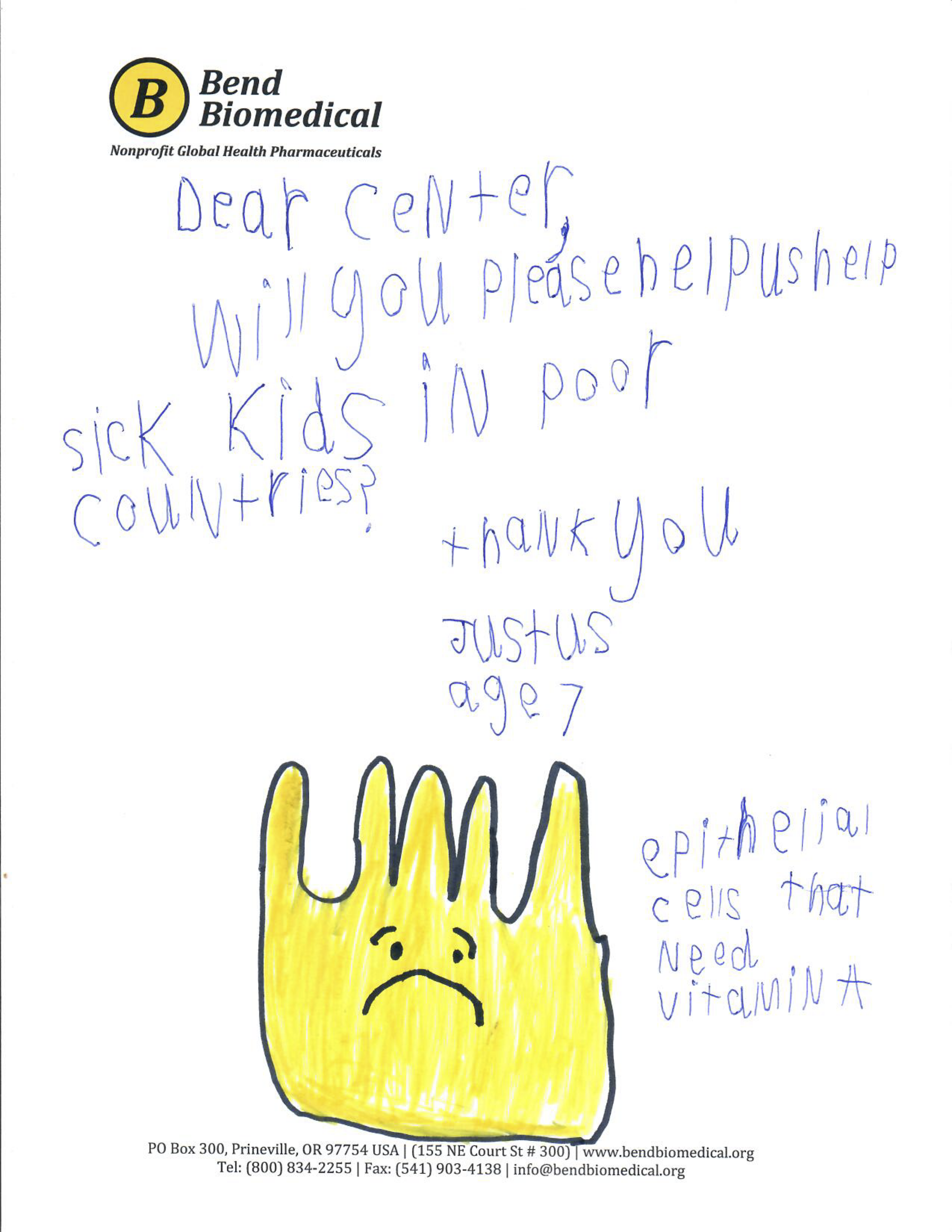 How To Donate
Please consider a donation today. Bend Biomedical is a 501(c)(3) organization with tax identification number 85-1955977. We accept tax-deductible charitable contributions via:
1) credit card online above
2) credit card via phone at +1.800.834.2255
3) check at PO Box 300, Prineville, OR 97754
Or, please contact us to request a printable Bend Biomedical donation form.
Thank you for your donation.
Healthy children photo permissions:
Central America (Guatemala). Photo courtesy Urf Photography.
South America (Peru). Photo courtesy Hadynyah Photography.
Africa (Kenya). Photo courtesy Hadynyah Photography.
The Middle East (Syria). Photo courtesy Joel Carillon.
South Asia (India). Photo courtesy Jaya Kumar.
Southeast Asia (Cambodia). Photo courtesy Yongyuan Dai.